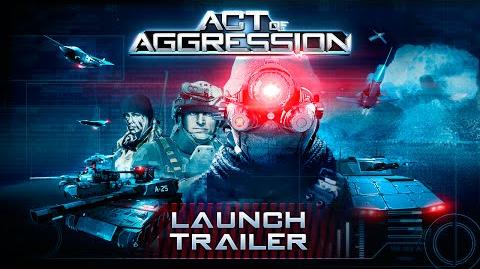 Yesterday, Act of Aggression went out of its early access beta to its official release. The game released with an improved user interface, two campaigns, and about 20 playable maps. It will be some time later that Eugen will make another Wargame will add (hopefully) free DLC to the game.
All articles with the upcoming template should now have that template removed and use the in-text citations.
Ad blocker interference detected!
Wikia is a free-to-use site that makes money from advertising. We have a modified experience for viewers using ad blockers

Wikia is not accessible if you've made further modifications. Remove the custom ad blocker rule(s) and the page will load as expected.